Sign up for our 100/20Mbps Fibre plan today and we will automatically boost your speed to 300/100Mbps in the coming weeks. Sweet!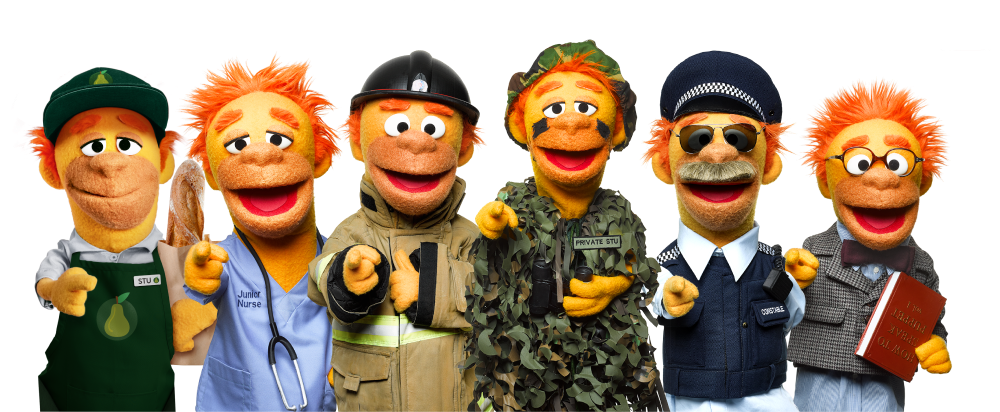 We think it's about time New Zealand's frontline workers get the thanks you deserve. That's why we're giving you 6 months free fibre broadband. No contract. No hooks.
You never run out of energy for us, so we've got your back with unlimited fibre and fast speeds on our 100/20Mbps Unlimited Fibre plan. Or, if you have a need for next level speed, upgrade to our Gigantic plan for just $10/month for the first 6 months.
Getting connected is easy, use your existing modem which means no need to wait around for delivery or waste time setting up a new device. Plus, you'll be doing your bit to reduce e-waste. Nice!
Are you a frontline worker and not already with Slingshot? This offer is open for a limited time. See if you're on the list and sign up below. Full offer details are available here.
Medical Services
Aged care workers
Counselors
Doctors
Health care assistants and orderlies
Medical administration staff
Medical technicians
Medical laboratory workers
Mental health and addiction support workers
Midwives
Nurses or nursing assistants
Occupational therapists
Pharmacists
Pharmacy staff
Physiotherapists
Radiographers
Social workers
Vaccinators
First Responders
Ambulance officers
Coastguards
Firefighters and volunteer firefighters
Land Search and Rescue Volunteers
Paramedics
Rescue Helicopter: Operational Crew
Surf Lifesaving
Wellington free ambulance
Police Services
Corrections
Customs
Police association members
NZDF
Education
Early childcare / Kindergarten teachers
Primary teachers
Secondary teachers
Essential Workers
Bus drivers
Courier and delivery drivers
MIQ workers
Post office workers
Dairy and supermarket workers
Food bank workers
LFC workers
Frequently asked questions
We know there are heaps of amazing frontline workers in New Zealand who deserve to get the deal! It's open to selected roles for now, but if you reckon there's a frontline occupation that should be included, you can submit your suggestion here.
Installation is usually free of charge. In some cases we will need to carry out some work on the wiring in your house to complete your installation, and this carries an additional charge. We will always notify you first for your approval before anything is carried out.
Our Fibre 30 plan offers 30Mbps download and 10Mbps upload, Fibre 50 plan has 50Mbps download and 10Mbps upload, Fibre 100 plan has 100Mbps download and 20 Mbps upload and Gigantic where you should see 700-900Mbps down, and 500Mbps up. Please note – these speeds are maximums. In practice, your speeds will vary depending on a wide range of factors, including time of day, if you are using a wired or wireless connection, the device you are using, which site or service you are using, and a bunch of other factors.
Slingshot Gigantic Fibre Broadband is the fastest speed we can offer. It's provided via our gigabit network. So what will that mean in reality? If you do a wired speed test, you should see 700-900Mbps down, and 500-550Mbps up. This variance in speed will depend on the speed test server location and capacity. Typically, the faster you go the more data you consume, so our Gigantic Fibre plan comes with unlimited data and a free standard install
If you have a monitored alarm that is essential to your safety or health, we recommend you check with your alarm provider before ordering a fibre service.
No, our frontline offer is BYO modem for naked plans so you are free to use your current device or, you can pick up a new one from your local electronics retailer. If you choose to add homeline to your plan, a Slingshot rental modem will be provided free.